Record Your Story
Napa County Historical Society is collecting oral histories from Napa residents on a number of subjects. For information about participating and recording your story, click here. 
Enjoy a sample of our storytelling collection by listening to "Easter at the Ink House."
The Tulocay Project
Among the grassy hills and stone monuments of Tulocay Cemetery lie buried a thousand stories waiting to be told.
In October 2020, the Napa County Historical Society launched the first phase of a three year project to tell 27 of these stories through interactive, self-guided and virtual tours of Tulocay Cemetery and the surrounding community hosted by the historical figures themselves. Beginning with Maria de Jesus Higuera Juarez (1815-1890), who came to life in the premiere, October 29, 2020, hosted by the Napa County Historical Society and the Napa Valley Shakespeare Festival.
The Camp Fire Girls, as described in song by Dorothy MacLean on February 16, 1987. Listen to the full oral history.
Erna Hammerich details the history of her family and the sailboats they owned that navigated the Napa River at the turn of the 20th century. In conversation with Dorothy MacLean on February 19, 1983. Listen to the full oral history.
Leila Crouch presented the History of Our Upper Napa Valley on October 7, 1974 at the monthly meeting of the Napa County Historical Society. Listen to the full oral history.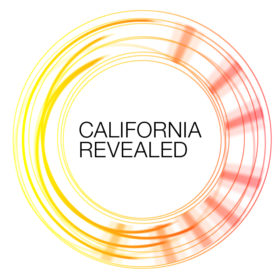 This project is supported by California Revealed and administered in California by the State Librarian. The program is made possible by funding from the U.S. Institute of Museum and Library Services under the provisions of the Library Services and Technology Act.
The NCHS also thanks Community Projects inc. in Napa as a contributor for the speaker display.