Record Your Story
Napa County Historical Society is collecting oral histories from Napa residents on a number of subjects. For information about participating and recording your story, click here. 
Sound Exhibit
Our 2020-2021 sound exhibit premieres with four themes–Women in the Valley, Riverboats and the River, The Working Pioneer, and Architectural Highlights. Chosen from 100 audio files digitized by California Revealed in 2015, our volunteers and staff since then have identified numerous oral histories and lectures that expand on the below four subjects.
Visit the Goodman Library during our regular business hours to step into the sound zone. You can also access the full sound exhibit below.
The Camp Fire Girls, as described in song by Dorothy MacLean on February 16, 1987. Listen to the full oral history.
Erna Hammerich details the history of her family and the sailboats they owned that navigated the Napa River at the turn of the 20th century. In conversation with Dorothy MacLean on February 19, 1983. Listen to the full oral history.
Leila Crouch presented the History of Our Upper Napa Valley on October 7, 1974 at the monthly meeting of the Napa County Historical Society. Listen to the full oral history.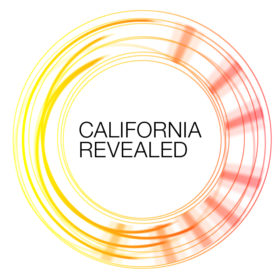 This project is supported by California Revealed and administered in California by the State Librarian. The program is made possible by funding from the U.S. Institute of Museum and Library Services under the provisions of the Library Services and Technology Act.
The NCHS also thanks Community Projects inc. in Napa as a contributor for the speaker display.