Tom Spaulding
President
Freelance researcher, writer, and photographer Tom Spaulding arrived in Northern California in 1996 to pursue doctoral studies in English literature at UC Davis, and taught writing courses there for several years. Tom fell in love with his new home, and spent countless hours exploring and photographing Northern California's natural and constructed landscapes, from hikes through the Desolation Wilderness in the Sierra Nevada mountains to visit alpine lakes, to drives down historic highway routes in run-down sections of Central Valley cities to spot vintage motel signs. These travels were usually followed by more time spent in libraries researching the subjects he discovered. Eventually this culminated in Tom writing about his discoveries and experiences in blog entries and articles, including in Tidings and other local publications in Northern California. Tom's photos have appeared in local galleries and in local and national publications. He has called Napa his home since 2010.
Brad Wagenknecht
Vice President/Secretary
Brad Wagenknecht nhas been a school teacher since 1977. During the first 10 years of his teaching career he taught emotionally disturbed adolescents. Since 1987 Brad has been teaching social studies at Redwood / Silverado Middle School in Napa. In recent years, he has taught part-time in Special Education and kindergarten. Brad graduated from a local high school in Napa and went on to graduate from the University of California-Santa Cruz with a degree in Political Science and Elementary Education. Brad has split his time teaching with public service since 1984, when he was elected to the Napa City Council. He has also served as Mayor to the City of Napa. In 1998 he was elected to the Napa County Board of Supervisors and began serving as the representative for District 1 in January 1999.
Brad grew up in the Browns Valley area of Napa and has three children: Gretchen, Fritz, and Max. Gretchen is a city planner and manages a retail clothing store in Petaluma. Fritz attends college in San Diego. Max is a full-time student at Lewis and Clark College in Portland, Oregon. Brad runs 300 days a year and plays basketball religiously. He spends his free time attending his kids' sporting events and performances.
Alexandria Brown
Board Member
Alex Brown is a young adult librarian, local historian, author, and pop culture writer, particularly on the topics of diversity, equity, and inclusion. For four years she was the Head Librarian of the Napa County Historical Society Library and Archives. Her first book, Hidden History of Napa Valley, a historical non-fiction examination of marginalized communities in the North Bay, was published in Spring 2019.
Danielle Barrecca
Board Member
Ricky Hurtado
Board Member
Anne Steinhauer
Board Member
Anne Steinhauer is a California native, die hard San Francisco Giants fan and avid traveler.  After attending UC Santa Cruz and majoring in SCUBA diving and anthropology, Steinhauer moved to Washington D.C. where she worked on Capitol Hill for four years including two with her hometown Congressman, Mike Thompson.  From Capitol Hill, Steinhauer moved back to the California coast and the Monterey Institute for International Studies, where she studied international policy with an emphasis in conflict resolution, and traveled to Guatemala, Cuba and Holland as part of the program.  After graduation, Steinhauer attempted to stay in California, working in the wine industry, before the calling of development work brought her back to Washington D.C.  She spent three years working for the National Democratic Institute on their Iraq program.  In 2007, she moved back to California for good, and worked for the Napa Valley Vintners, a nonprofit trade association, and the American Red Cross before opening her own consulting business, 6539 Consulting, focusing on government, community, & public relations and nonprofit management.
Jim Treadway
Board Member
Jim Treadway was raised in New England, attended Dartmouth College, served in the Marine Corps, graduated from Cornell University, and is a lifelong hotelier.  He worked with Westin Hotels and Resorts for 23 years, the last five of which as President of Westin North America.  In 1996 he founded his own hotel management company – MTM Luxury Lodging, with several partners. He grew that company to 10 managed hotels and 10 asset-managed hotels, including the now famous Bardessono Hotel & Spa in Yountville, Napa Valley.  Bardessono opened in 2009 in the height of the recession.  Jim moved to Napa in 2010 to jumpstart its early performance and has been here ever since.  He sold his company to Benchmark Hospitality out of Houston in 2011, but remained an investor and the general manager of Bardessono, until it sold in 2015 for a record amount of money on a per room basis.
Jim has served on boards of privately-owned, for-profit companies, as well as a number of industry associations, both state and national, and several non-profits.  He has guest-lectured at Cornell, Florida State, Florida International, San Diego State, University of Washington School of Business, and Washington State.  He currently sits on the Tug McGraw Foundation and Napa County Historical Society Boards.
Currently, Jim, with three partners, is developing a hotel in Walla Walla, Washington – the heart of that State's wine region.  He also has a consulting company and works with both hotels and hospitals.  His passions are history, sports, the Island of Kauai, and family – four children and five grandchildren.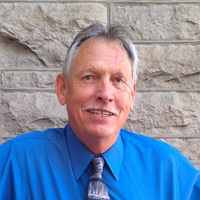 Scott Sedgley
Board Member
Raised in Napa, Scott Sedgley graduated from Napa High School in 1970. He completed a four year apprenticeship in carpentry, spending 13 years working as a union carpenter. His next opportunity was working for the Napa Fire Department. Starting as a Reserve Firefighter, Scott worked 32 years with the department, retiring as a Truck Captain in 2011.
Scott's community involvement includes 25 years as a docent at Bale Grist Mill State Historical Site, four years on Napa's Parks and Recreation Advisory Commission and serving nine years as a board member with the Napa Valley Unified School District. He currently serves on the boards of the Napa County Historical Society and the Foundation for Napa Recreation. Scott is a member of the Native Sons of the Golden West, Napa Elks Lodge, Land Trust of Napa County and the Sierra Club. Even after retirement, Scott continues to serve his city as an elected member of Napa's City Council. Scott has been married 38 years to Napa native Linda Riddle.
Don Winter
Board Member
Don Winter has served as a nationally recognized Hotel & Restaurant Consultant for the past 40 years, primarily specializing in Dispute Resolution. His first economic research assignment in Napa County Lodging began in 1973 and he continues to assist local hotels and restaurants to this day. A graduate of Cornell University, Don has served as President and/or Board Member of numerous charitable and professional organizations throughout the Bay Area. His dark side is sated through his secondary career as a professional humorist and M.C. for events throughout the United Sates.
He and his wife Katherine moved to Napa full-time in 2000 and are enthusiastic world travelers. They are members of the Native Plant Society and Land Trust of Napa County and spend many weekends hiking the unlimited back trails of this wondrous and blessed County.
Liz Alessio
Interim Executive Director
(Bio and photo to be added)
Nikelle Riggs
Research Librarian
(Photo to be added) Raised in American Canyon and graduated from Vintage High School in 2007—Nikelle Riggs joined the staff as Research Librarian at the Napa County Historical Society in February 2019. After completing a Bachelor's Degree in History from CUNY Hunter College in Manhattan, New York, Ms. Riggs is working towards her Master's in Library and Information Science at Syracuse University. She is geared to graduate in March 2020 with an emphasis in archival management. She is most excited to join the ranks of librarians and the community in preserving and maintaining access to Napa's historical records.